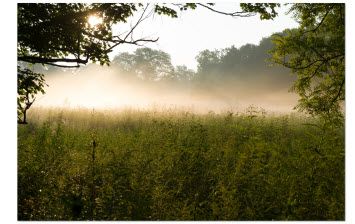 In 1967, an ambitious group of individuals had a vision of preserving open spaces with a single nature preserve comprised of high quality native prairie land in Lake Forest, IL. This group represented the humble beginnings of the Lake Forest Open Lands Association.
The Lake Forest Open Lands Association was and continues to this day to be, dedicated to conserving our natural environment. Today, the original single nature preserve has grown to 6 nature preserves and represents over 800 acres of prairie, wetland, savanna, ravine and woodlands. Lake Forest Open Lands also include environmental education programming to over 3,500 students every year.
The Lake Forest Open Lands Association is supported completely by the generosity of members, donors and volunteers. In fact, just seven years after we were founded, we received our first planned gift when John "Archie" Stevenson made a gift of land in 1974. Since that time, many of our members and friends have made Lake Forest Open Lands Association part of their estate plans.
The Open Prairie Society recognizes those individuals who have included Lake Forest Open Lands in their estate and allows you to continue the legacy that Mr. Stevenson began by considering a planned gift of your own. A planned gift can have a substantial impact not only on the continued conservation efforts of Lake Forest Open Land's, but it can also provide benefits to you and your family. Planned gifts can include bequests, gifts of real estate, gifts of life insurance, pooled income funds and charitable trusts. These gifts generate tax benefits for your heirs to benefit from in the future and ensure that your legacy will is a gift for future generations to experience the natural landscapes which you've come to appreciate and enjoy.
Your generosity will make it possible for the Lake Forest Open Lands Association to ensure the continued preservation and restoration of our lands. Land is our legacy – we hope you'll consider making Lake Forest Open Lands a part of yours.